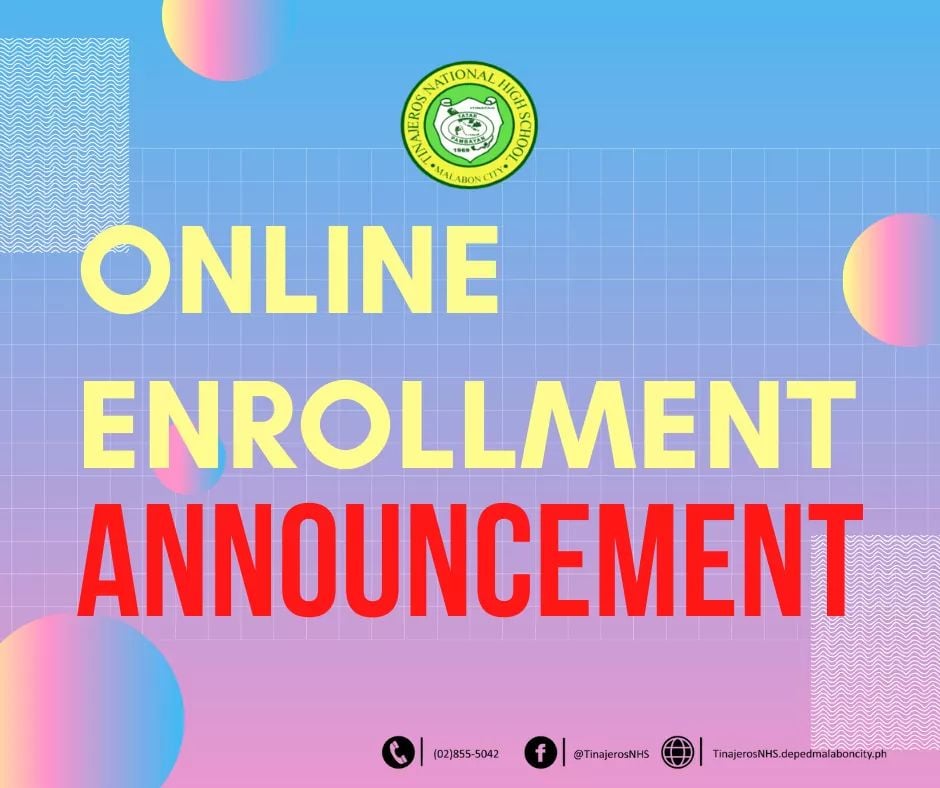 Malabon Barrio High School is the first public school in Malabon which annexes four (4) different barangay namely the Tinajeros, Tugatog, Tonsuya and Panghulo cumulating an enrolment of less than 5,000 students.
Founded through the joint effort and initiative of the Sangguniang Nayon on March 15, 1969, it  started serving student from First to Third Year Levels. It was only after a year that it started to cater Fourth Year Students during enrollment.
With an initial fund of P150,000.00 provided by the Municipal Treasury, the Tinajeros Barrio High School had evolved to being a Municipal and currently a National High School.  With a present enrolment of more than 4,500 students and almost 100 teaching and non-teaching staff, TINAJEROS NATIONAL HIGH SCHOOL continuously worked  to deliver quality education for its students.